The five steps adopted by
Domicilium

- Property Hunter - to help the buyer
Initial visit to obtain full details of your requirement
During this first meeting and after listening to your request we will meticulously analyse your request, as objectively as possible, in order to definite a project as close as possible to your expectations. We meet at your convenience either to your place, at work or at any other place of your choice to discuss face to face your requirements. Apart from saving time, this meeting will allow us to get to know you and your needs better.
To settle the project, without any ambiguity, a
search contract
will be agreed upon and signed clearly describing our task and responsibility.
This contract states that
Domicilium

will do the following :
search for a property with already established criteria noted by the client in a comprehensive and exhaustive "service charge document" ;
location, area, neighbourhood, the whole environment, repairs if needed and duration of repairs, time limit of search, usually 3 months but to be extended if necessary ;
regularly submit a report of each visit, along with photographs when permission has been obtained from the owners. The frequency of visits is noted in the service charges document ;
provide technical advice when our agent accompanies the client to a property. Such visits are only done after a visit voucher has been duly signed ;
maintain strict confidentiality on all transactions and information provided to

Domicilium

;
the total amount of fees ( All Taxes Included, excluding notary charges) claimed by

Domicilium

and payable when the bill of sale has been duly signed in front of a notary ;
A tailor-made search
Once your project has been settled,
Domicilium
will scan the whole property market, preview properties on your behalf and locate a select few for you to view which match your criteria.
Continuous contact, detailed information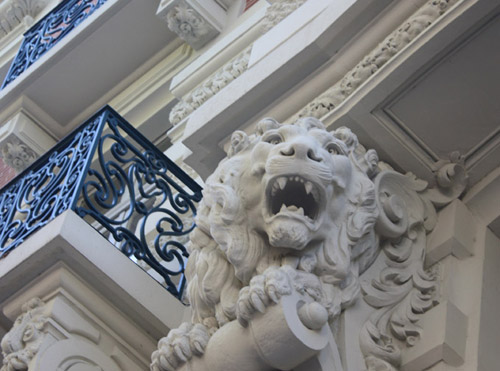 We will provide you with a detailed written report on our investigations within a very short time available on our web site or through any other way you choose.
The report will provide you technical information about the property such as the surface, type of building, global shape, need of modernization and also information about the localisation and its close environment such as neighbourhood, services available, transportation, schools, hospitals development projects in the area…
This report may also contain pictures, of the property (in case permission has been granted by owner) and can be viewed with one of our staff at your homee during the negotiations by providing technical and legal advices, until the finalization of your purchase in the notary's office.
Identified criteria-based visits with all necessary information
The visits of properties selected by you or by us, at your request, are done at your convenience. The visits are arranged by us and we accompany you to one or as many visits as possible on the same day to save time.
Naturally, should an opportunity fall through, Domicilium will contact you immediately to arrange for a meeting as quickly as possible.
Should visits demand to stay overnight, Domicilium will help with the organization of your temporary stay (hotel, meal and the renting of a car if necessary).
Project completion
Domicilium
will be by your side throughout your search providing objective advices during the negotiations, technical and legal advices and others, until the signing of the bill of sale in the office of the notary.