Domicilium

- house hunter Toulouse, house finding agency Haute Garonne - this is :
A buyers dedicated service
While real estate agents represent sellers, and thus have the aim to sell their clients' property,
Domicilium
's only concern is to find your property. The search is based on established criteria listed in the search contract.
Domicilium
can therefore offer you the best service and as we do not have any properties to sell our only goal is to find the property you really want.
A Clear and precise join commitment
All commitments taken by
Domicilium
with his clients are definite in a contract, named search contract.
The search contract thus contains the following conditions :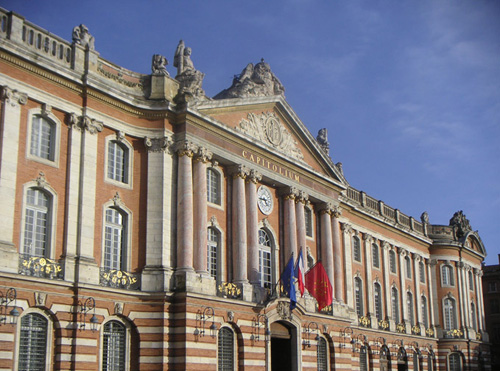 search for a property according to the client's detailed criteria ;
regularly provides detailed information on the properties already viewed, including pictures ;
offer technical advice during the purchase process.
Fast and efficient service
We do use all the information available on the property market. As soon as the contract between
Domicilium
and his client has been signed, the whole property market is investigated via a multiplicity of channels : advertising from the estate agency network as well as from landlords, notaries, property administrators, land or estate developers, dealers in property, auction sale, etc. Pre-viewings are then immediately arranged and scheduled.
Confidentiality guaranteed
All informations provided to
Domicilium
by his client for the agreed contract are strictly confidential.
Unambiguous and detailed information
All information on properties previewed by a
Domicilium
' agent is reported and transmitted to the client by email, post, during a meeting at the client's home or office or in
Domicilium
's office. With such detailed and precise information in hand, the client may then be able to decide which property he would like to visit.
Objective support and absolute availability of our buying agents
A
Domicilium
buying agent is available on a 24 hour basis and will always be there to attend to your queries and to provide all help or information required right up to the moment of the final settlement at the solicitor's office.
Guaranteed professionalism
Domicilium
is a registered company and falls under French juridiction. Therefore :
It holds a professional permit allowing it to deal in property and business transactions. The permit, n° CPI 3101 2018 000 026 816, was delivered by the Chamber of Commerce and Industry in Toulouse - Haute-Garonne (31).
Member of the "Syndicat National des Professionnels Immobiliers" (26 avenue Victor Hugo, 75116 Paris),

Domicilium

:
has also joined an estate and property corporation : QBE Insurance (Europe) LIMITED, Cœur Défense - Tour A, 110 Esplanade du Général de Gaulle, 92931 La Défense Cedex (Siège social : plantation place, 30 Fenchurch Street, London EC3M 3BD) - Financial guarantee of 110 000 € with no funds handling (in order to maintain the absolute protection of its clients,

Domicilium

receives no funding other than transaction fees) ;
is also covered by a Professional Civil Liability (RCPSAA) : Sérénis Assurances, 34 rue du Wacken, 67906 Strasbourg.